Today, the Internet is full of many websites and images that anyone at any age can view, intentionally or not. In order to protect or limit the websites people can view, Microsoft added a feature known as Content Advisor that works with Internet Explorer, the most commonly used web browser on the Internet.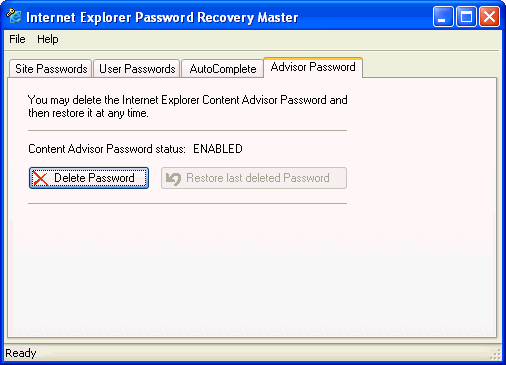 The Content Advisor in Internet Explorer is a fine example of good intentions sometimes leading to undesirable consequences. As users surf the Web under the watchful Content Advisor's eye, there will likely come a point where the restrictions imposed will become undesirable, even if only temporarily. Also find here additional info,
h

ow to turn off the Warnings for Internet Explorer on Windows 7
.
So in this Microsoft help blog, we are sharing here some tips to remove internet explorer content advisor Password. If you are familiar with registry editor then it is a easy task for you, just follow easy steps to fix this windows problem in internet explorer -
Step 1:
Go to 'Run' and open 'regedit.exe' and search the key:
'HKEY_LOCAL_MACHINE\SOFTWARE\Microsoft\Windows\CurrentVersion\Policies\Ratings
'
Now delete this key with right click option.
Step 2:
Go to 'Internet Explorer->Tools->Internet Options->Content' and disable content advisor here.